Enter your ticket number for a chance to win.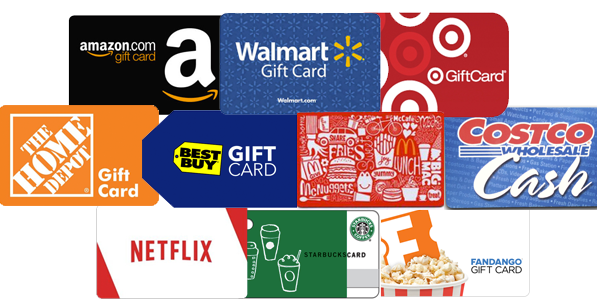 Inside each Van Wyk Confections fundraising candy carrier is a postcard. On this postcard is your ticket number to enter for a chance to win name brand gift cards from popular national retailers. Each participant is allowed to enter once per email/per participant.
Once you enter your code, you will be asked to enter other required information to be chosen as a winner. You will also be asked to select which gift card you would prefer if you are selected as a winner for the Gift Card Giveaway contest.
One winner will be selected at random per drawing. We will email you if you are the winner! Please check your email regularly.
To view an up-to-date list of winners, visit us on Facebook and "like" our fan page!
Enjoy your fundraiser, and enter to win today. GOOD LUCK!
Please read these Rules prior to entry to ensure you understand and agree.
By entering this contest, you agree to all of these Official Rules.
No purchase is necessary. Prize drawing(s) will be selected by random drawing on a regular basis depending on number of entries, up to once per week. Personal information will not be used or sold for any other purpose other than direct communication from Van Wyk Confections. Participants and winner(s) must be U.S. residents. Winner(s) will be notified by e-mail or phone. If a winner cannot be contacted or is disqualified for any reason, Van Wyk Confections reserves the right to determine an alternate winner.
Only one winner per household per calendar year. A parent or guardian of any participant who is a minor must sign a release on behalf of the minor to be eligible to receive a prize, but Van Wyk Confections reserves the right to refuse to award a prize to or on behalf of any minor.
By participating, where allowed by law, all participants and winner(s) grant Van Wyk Confections exclusive permission to use their names and comments, in connection with promotion of this and other contests and waives any claims to royalty, right, or remuneration for such use. All participants and winners allow Van Wyk Confections to email them occasionally regarding Van Wyk products and promotions.
Van Wyk Confections reserves the right to substitute any prize for one of equal or greater value if the designated prize should become unavailable for any reason, determined solely at the discretion of Van Wyk Confections. Van Wyk Confections reserves the right to determine number of winner(s) and value of prize(s). Amazon, Walmart, Target, The Home Depot, Best Buy, McDonalds, Costco, Netflix, Starbucks and Fandango are registered trademarks and are not sponsors of Van Wyk Confections. Prizes cannot be assigned, transferred, exchanged or redeemed for cash. Some restrictions may apply: void where prohibited by law. Please allow 2 to 4 weeks for delivery of all prizes. Van Wyk Confections reserves the right to terminate contest at any time.
Any valuation of the prize(s) stated above is based on available information provided to Van Wyk Confections, and the value of any prize awarded to a winner may be reported for tax purposes as required by law. Each winner is solely responsible for reporting and paying any and all applicable taxes related to the prize(s) and paying any expenses associated with any prize which is not specifically provided for in the Official Rules.
By participating in the Contest, each participant and winner waives any and all claims of liability against Van Wyk Confections, its employees and agents, for any personal injury or loss which may occur from the conduct of, or participation in, the Contest, or from the use of any prize. In order to receive a prize, participants must sign an official waiver form provided by Van Wyk Confections.